Workshops, Events & Courses
Our Courses, Workshops and special events are a fantastic way to deepen your practice, and enhance your knowledge and well-being, with specialty sessions catered to our community.
Courses
Yoga for Beginners 4 Week Course
Wednesdays 4th, 11th, 18th & 25th January with Lua | 18:30-19:45 | £55
Sundays 8th, 15th, 22nd & 29th January with Tracy|10:00-11:15 | £55
Sundays 5th, 12th, 19th & 26th February with Emma | 10:00-11:15 | £55
Our beginner course is perfect for those with little or no experience and for regular students wishing to rebuild the foundations of their practise…there's always something new to learn! In this course you will be supported every step of the way as you learn more about how your body moves and how to work with certain conditions as well as developing a deeper connection to your mind, body and spirit.
What to Expect:
Fundamental postures (known as asana) & Sun Salutations
Anatomy & Modifications for conditions
Meditation – Yoga is an ancient form of meditation. By including simple, accessible mindfulness techniques, often enjoyed lying down, we invite the mind into a less reactive, calmer state.
Breathwork (known as pranayama) – how we can use simple breath practices to boost mood and re-balance the nervous system
Relaxation – in our culture of permanent busyness, most of us have forgotten how to relax. We spend time on this incredibly important art.
Meditation & Mindfulness 4 Week Course
In person & online
Mondays 9th, 16th, 23rd & 30th January with Tracy | 18:30-19:30 | £50 10% discount for members
This workshop will teach you the fundamental skills to reduce pain and suffering and increase your quality of life. You will learn how to cultivate a regular meditation practice that works for you by understanding the many ways to sit with your self in silence.
From the wild monkey brain beginner to the seasoned meditator – all are welcome to sit with us on this four week journey into silence.
We begin with the science and history of Meditation and Mindfulness including how to access the Theta brainwave state (the deeply relaxed state) without sitting for hours, through to accessing the state of meditation anywhere!
Week 1 – History of Meditation & Mindfulness
Week 2 – Awareness & Self-Enquiry
Week 3 – Raising Vibrations
Week 4 - Accessing a state of meditation
What will you gain?
Reduced stress, Clarity of Mind, Increased creativity, Improved sleep, Reduction in chronic pain, Better quality of life
Your facilitator: Tracy Barber is a Neuro Linguistic Psychotherapist, Yoga Teacher & Sound Therapist. Her wisdom and expertise arise out of a lifetime of self-study and decades of studying the art and science of human development, spirituality, mysticism, and quantum consciousness. Tracy has studied and experienced meditation and mindfulness with FISU; Tara Brach; Jack Kornfield; Vipassana; and Raja Yoga.
Hot Yoga for Beginners 4 Week Course
Tuesdays 10th, 17th, 24th & 31st January with Tracy | 18:30-19:30 | £65 10% discount for members
This course teaches all the classic 26 hot yoga postures across the duration of the course, each week is dedicated to a specific set of postures giving you time to understand the physiology of the postures and any modifications you need for your body.
This course is especially beneficial to new students to hot yoga as well as seasoned practitioners who wish to deepen their practice.
Optional hands-on assists will be available during these classes.
Week 1 – The Warm Up: Practising safely in a heated room, Pranayama, Warm-up sequence
Week 2 – Standing Postures
Week 3 – Floor Postures
Week 4 – Full Sequence
Hot Yoga 6 Class Blocks
Price per 6 week block: £80 (£13 per class)| £65 for members
Tuesdays 19:45-21:00 | 03/01, 10/01, 17/01, 24/01, 31/01 & 07/02
Thursdays 19:00-20:30 | 05/01, 12/01, 19/01, 26/01, 02/02 & 09/02
Fridays 09:30-11:00 | 06/01, 13/01, 20/01, 27/01, 03/02 & 10/02
MORE DATES TBA SOON!
Hot yoga is a yoga class featuring the classic 26 hot yoga static postures practiced in a room heated between 32-38 degrees . The class is available to all levels, including beginners, however please note, if you tend to feel unwell in the heat, or prefer a cool room to practice in, then this is not for you. Hot yoga is perfect for those looking to deepen their focus, increase strength and flexibility while increasing blood flow and strengthening the cardiac system.
Please note all Hot Yoga classes are block booked only, you cannot sign up to a block if it has already started. When signing up for a block of Hot Yoga sessions you are making a commitment to try to attend all classes. If you are unable to make a class, unfortunately the sessions cannot be carried over to another course unless extenuating circumstances occur.
Workshops & Special Events
Women's Circle
Saturday Dec 10th |16:00-18:30 | Pay What You Can (£15/£20)
Saturday Jan 7th |16:00-18:30 | Pay What You Can (£15/£20)
Saturday Feb 4th |16:00-18:30 | Pay What You Can (£15/£20)
10% discount for members
"There is nothing so wise as a circle" – Rainer Maria Rilke
Begin your journey of self-realisation as we come together as we are, our defences dropped and masks removed in the safest place where you are free to just be and become.
Women's circles provide a safe place where every woman is invited to try out something new, maybe speaking up for the first time, acknowledging feelings or just experiencing the sense of connection and belonging with like-minded women.
You are invited to join us on a journey of self-realisation and empowerment as you begin trying out your wings. Together we will respect and honour one another and feel respected and honoured; hear one another and be heard; and see one another and truly feel seen.
Expect meditation and movement, journalling and the usual beautiful connections we make as we join together in this shared space. You will leave illuminated!

This is a not-for-profit event, all contributions go back into the loving care of the space and time nurturing the Circle.
108 Sun Salutations
Saturday Dec 17th |13:00-15:00 | Free (donations to our chosen charity welcome)
The practice will be divided into 9 sets of 12 rounds (1 round = right and left side)
The internal heat that you create during this practice is cleansing, detoxifying, and awakening and the pauses in between sets are very releasing so prepare to build and let go.
Other benefits to practicing 108 Sun Salutations:
•Sun Salutations heat the body and activate Prana (vital life force)
•The active flow of the class helps create and move energy and stuck emotions
•The pauses in between cycles help release energy and emotions that no longer serve you.
•During the practice you will think "why on earth did I sign up for this?" Just keep going, this is totally normal, you will find a state of ease, and even a sense of flow.
•Surrendering to the practice will arrive and when it does you can begin to acknowledge what arises emotionally, and then let it go. When you finish, you will feel lighter and find meaning.
Sound Bath
Sunday Jan 8th |18:00-19:15 | £20 10% discount for members
With Tracy
Sound Healing uses sound, music and specialist instruments played in therapeutic ways, combined with deep self-reflection techniques to improve health and wellbeing.
Sound Baths are a powerful experience wherein you are bathed in the sounds & vibrations of crystal bowls, chimes, singing bowls and other instruments that will take you on a healing journey, creating space for healing on multiple levels, which often leads to a deep state of relaxation. You may find yourself taking an inward journey similar to meditation or simply enjoying the beautiful layers of sound around you.
Sound Baths allow us to take much-needed time out for ourselves, resulting in a variety of noticeable benefits such as reducing stress, enhancing creativity, releasing emotional blockages and improving our overall well-being. Many people express a sense of clarity, freedom and transformation following a sound journey, which can last for a number of days.
What to bring: it is important to be warm and comfortable, so be sure to wear layers and bring anything you feel that would help you to relax i.e. blankets, pillows/cushions, eye masks, socks etc. Remember that you will be lying on the floor for the duration of the session.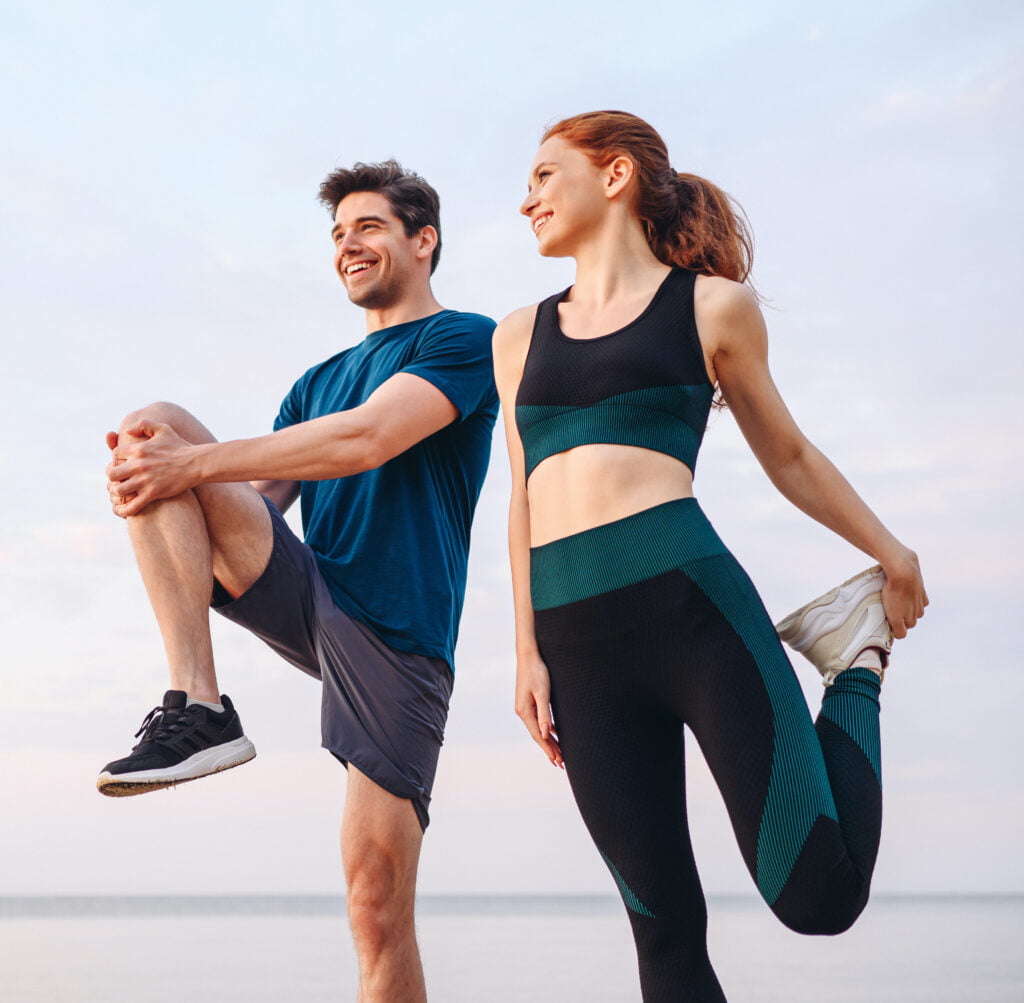 Yoga for Runners & Sports
Saturday Jan 14th |13:00-15:00 | £25 10% discount for members
Join Kelvin and Herve for this two hour Yoga for Runners and Sports Workshop.
In this workshop, they'll introduce a functional approach to a variety of styles of Yoga including Yin, Hatha, Vinyasa and Restorative Yoga to support your lifestyle and activities.
No need to have done any Yoga before this workshop, it's open to all levels and anyone interested in learning about how Yoga can benefit your overall performance in your favourite sports.
This 2 hour workshop will look at how you can incorporate Yoga to enhance the balance between physical and mental health, improve co-ordination and focus, reduce the risk of injury, release tension, and most importantly learn how to properly rest the body!
Open to all, whether you're new to running, a park runner, marathon runner…or just curious to see how Yoga can benefit your athletic performance in any sport.
There are no pre-requisites to this workshop…You don't need to be bendy or flexible to reap the rewards of yoga!
About the instructors: Sometimes seen getting muddy in Joydens Woods, and Footscray Meadows, Kelvin and Herve are keen trail runners and yoga teachers who practice what they preach. Yoga and sports are the perfect partners.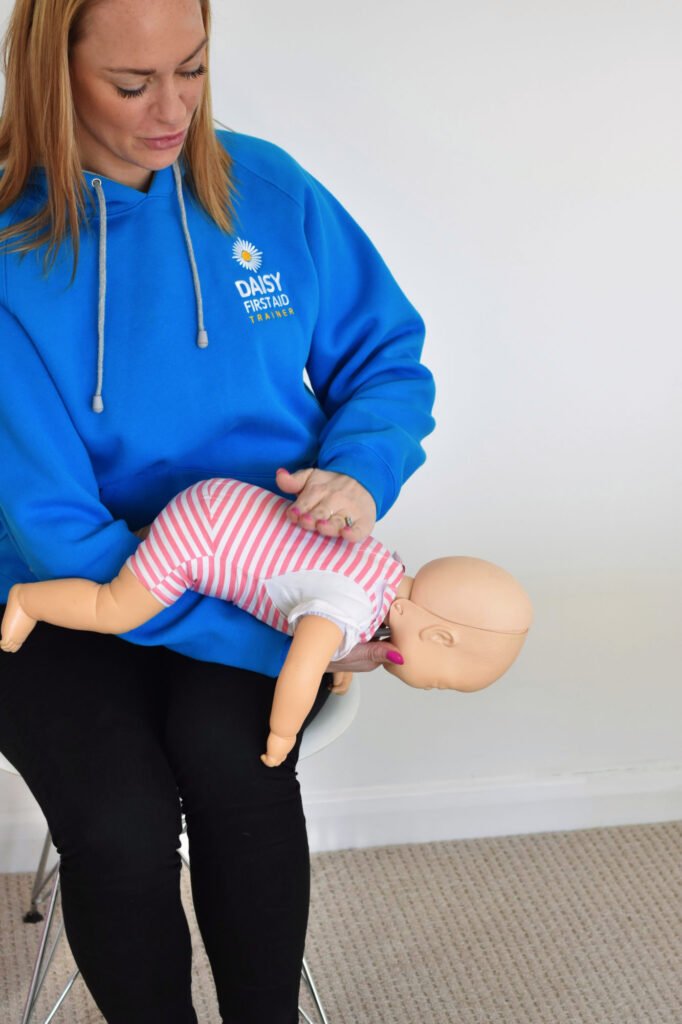 Baby First Aid (for 0-12 months)
Saturday Jan 28th |13:00-14:00 | £20
Lead by Kim from Daisy First Aid
Being a parent is definitely one of the toughest jobs in the world. Raising young children is no easy feat, especially since these inherently curious toddlers are always at risk of bumps and bruises. What if these injuries are serious or even life-threatening – do you know what to do next?
This is where first aid training comes in. By taking a paediatric first aid course, you'll gain the right knowledge to recognise the symptoms of injuries or ailments and the skills to administer first aid to your child properly. Training for these situations can truly save your child's life.
Such matters are undoubtedly serious, but Daisy First Aid courses are not scary, we take the fear out of first aid and instead give you the knowledge and confidence to deal with the situation .
Chakras, Yoga & Sound Workshop
Sunday Feb 26th |15:00-18:00 | £30 10% discount for members
With Tracy Barber
In this workshop you will learn about the energy system of the chakras. Chakras are the energy centres within the body running along the spine from the base to the crown of the head. If we feel out of balance or alignment with ourselves, we can look to the chakra system as clues to how to return to harmony.
Each of the seven major chakras are affected by specific movements, sounds, tones, mantras, and musical instruments. In this workshop you will learn how to activate each chakra through gentle yoga postures and sound.
What you will learn:
•The Chakra System and their corresponding physical and spiritual aspects
•The Earth and Soul Star chakras
•How to stimulate and balance the chakras through yoga postures and sound
•Chakra sound frequencies and sacred syllables
•Solfeggio frequencies
What to expect:
•All level Yoga postures designed to increase your awareness of energy
•Sounding the sacred chakra syllables
•Full body healing meditation
This is a journey of self-discovery, to guide you into becoming more aware of your physical and energy bodies, enabling you to tap into your innate healing resources.