Take a look at our workshops including our monthly sound healing sessions, womens circles & one off special events
All events take place in person in our Sidcup studio from 17th May
x
Yoga for Beginners
4 Week Course
June Courses:

Sunday 13th June, 20th June, 27th June & 4th July
10:30-11:45
With Emma Levy
£45

Monday 14th June, 21st June, 28th June & 5th July
18:00-19:15
With Tracy Barber
£45 – SOLD OUT
x
Our beginner course is perfect for those with little or no experience and for regular students wishing to rebuild the foundations of their practise…there's always something new to learn! In this course you will be supported every step of the way as you learn more about how your body moves and how to work with certain conditions as well as developing a deeper connection to your mind, body and spirit.
Included in this course:
Fundamental postures & Sun Salutations
Anatomy & Modifications for conditions
Pranayama & Meditation

x
---
.
Women's Circle
Saturday 29th May
16:00-18:30
Sliding Scale Pricing – Pay What You Can:
£20 / £15
10% discount for members
gg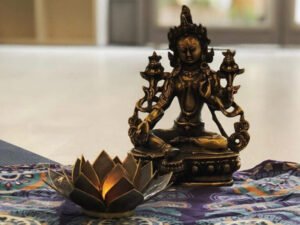 "There is nothing so wise as a circle" – Rainer Maria Rilke
Begin your journey of self-realisation as we come together as we are, our defences dropped and masks removed in the safest place where you are free to just be and become.
Women's circles provide a safe place where every woman is invited to try out something new, maybe speaking up for the first time, acknowledging feelings or just experiencing the sense of connection and belonging with like-minded women.

You are invited to join us on a journey of self-realisation and empowerment as you begin trying out your wings. Together we will respect and honour one another and feel respected and honoured; hear one another and be heard; and see one another and truly feel seen.
Expect meditation and movement, journalling and the usual beautiful connections we make as we join together in this shared space. You will leave illuminated!
This is a not-for-profit event, all contributions go back into the loving care of the space and time nurturing the Circle.
.
---
Women's Circle
Saturday 26th June
16:00-18:30
Sliding Scale Pricing – Pay What You Can:
£20 / £15
10% discount for members
gg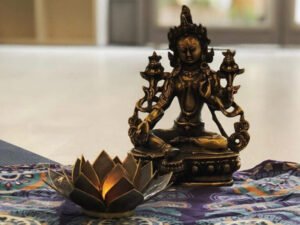 ---
108 Sun Salutations
Sunday 20th June
13:00-16:00
Donation Based – Recommended donation £10-£20
In Studio & Online
gg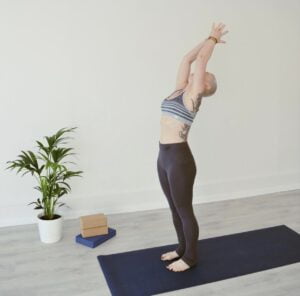 x
Join us for a special Summer Solstice celebration with 108 Sun Salutations as we come together to complete this very special moving meditation.
Please do bring water as we will get HOT!
x
---
x
Gong Bath
Sunday 27th June
18:00-19:00
£20
10% discount for members
.
x
X
---
Yoga for Injury Prevention
Saturday 3rd July
14:00-16:00
£25
10% discount for members
X
Yoga for injury prevention
We know we need to move it or lose it, but injuries do happen from time to time – whether on our mats, bikes, horses, treadmills, rollerblades or skis!
Find out how to avoid common yoga injuries, dispel myths about the more 'dangerous' yoga poses, and learn techniques to help you keep doing the things you love – for as long as you want to do them. Theory, chat and practice – with a restorative savasana to finish.
Open to everyone, including complete beginners.