Take a look at our workshops including our monthly sound healing sessions, womens circles & one off special events
All events are held in person, in our Sidcup studio (unless stated otherwise on booking)
x
Yoga for Beginners
4 Week Course
Sunday 5th, 12th, 19th & 26th September
With Emma Levy
10:00-11:15
£45
x
Our beginner course is perfect for those with little or no experience and for regular students wishing to rebuild the foundations of their practise…there's always something new to learn! In this course you will be supported every step of the way as you learn more about how your body moves and how to work with certain conditions as well as developing a deeper connection to your mind, body and spirit.
Included in this course:
Fundamental postures & Sun Salutations
Anatomy & Modifications for conditions
Pranayama & Meditation
Accompanying handouts for each week
---
x
Gong Bath
Sunday 19th September
18:00-19:00
£20
10% discount for members
.
x
Sound Baths allow us to take much-needed time out for ourselves, resulting in a variety of noticeable benefits such as reducing stress, enhancing creativity, releasing emotional blockages and improving our overall wellbeing. Many people express a sense of clarity, freedom and transformation following a sound journey, which can last for a number of days: the key is to arrive with an open mind ready to relax.
Attending a Gong Bath can be a very profound and unique experience. As you lay on a yoga mat curled up with your blanket and pillow, you are bathed in waves of sound and vibration from sacred instruments.
This powerful experience creates space for healing on multiple levels, which often leads to a deep state of relaxation. You may find yourself taking an inward journey similar to meditation or simply enjoying the beautiful layers of sound around you.

What to bring: it is important to be warm and comfortable, so be sure to wear layers and bring anything you feel that would help you to relax i.e. blankets, pillows/cushions, eye masks, socks etc. Remember that you will be lying on the floor for an hour.
Please note each person must have their own account created and a purchase on that account. Please do not purchase tickets for groups of people, each person in the group must have their own account & ticket.
---
Women's Circle
Saturday 25th September
16:00-18:30
Sliding Scale Pricing: Pay what you can
£20 / £15
gg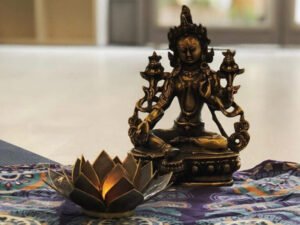 "There is nothing so wise as a circle" – Rainer Maria Rilke
Begin your journey of self-realisation as we come together as we are, our defences dropped and masks removed in the safest place where you are free to just be and become.
Women's circles provide a safe place where every woman is invited to try out something new, maybe speaking up for the first time, acknowledging feelings or just experiencing the sense of connection and belonging with like-minded women.

You are invited to join us on a journey of self-realisation and empowerment as you begin trying out your wings. Together we will respect and honour one another and feel respected and honoured; hear one another and be heard; and see one another and truly feel seen.
Expect meditation and movement, journalling and the usual beautiful connections we make as we join together in this shared space. You will leave illuminated!
This is a not-for-profit event, all contributions go back into the loving care of the space and time nurturing the Circle.
X